Hands to Heal Massage Therapy - About Usable
OPEN 7 DAYS 9.30am - 7.30pm
The Hands to Heal Massage Therapy Clinic is an Independent locally owned and operated family business, 'Keeping It Kiwi Since 2010'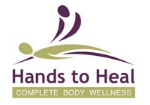 Treatments include Reflexology, Relaxation, Therapeutic, Deep Tissue, Remedial, Pregnancy, Manual Lymphatic Drainage, Ortho-Bionomy, Soft Tissue Release, Myofascial Release, Oncology, Sports, Japanese Shiatsu, Champi-Reflexology, Senior Therapeutic, Junior Therapeutic. Click on any of the Therapeutic/Medical Massage Treatment's for more information on what the massage therapy entails and if it is the correct massage treatment for you. If you get a little apprehensive of moving forward with your decision please call 07 578 7526, and one of our highly skilled professional soft tissue therapists will assess your needs and will help you choose an effective Massage Therapy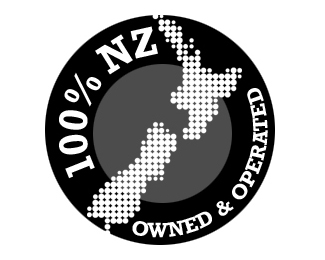 treatment option that's exactly right for you.

To get an idea of the caliber, skill and passion of these specialist tissue therapists who work at the Hands to Heal Massage Therapy Clinic please read below.
Hands to Heal Massage Therapist's - Our Team
Toni
FOUNDER - SENIOR MASSAGE THERAPIST
About

The Pathway To Creating One Of New Zealand's Premier Genuine Medical-Therapeutic Massage Therapy Clinics.

.

Toni began her professional massage wellness therapy development in Dublin, Ireland graduating with a Dip Remedial Wellness Massage in 1993 and has continued to many International & NZ qualifications including Relaxation Therapeutic Massage, Oncology Massage, Contact Care, Children Massaging Children (Tutor).

Hands to Heal Massage Therapy was Founded in 2010 in Tauranga City, New Zealand. Toni relocated the Massage Therapy Clinic building upon an already successful business ,located to our current location in Bethlehem, Tauranga City, Bay of Plenty, New Zealand . Toni's foundation ethos is to provide you with a genuine massage therapy clinic utilizing the combination of medical health and holistic principals that developed four thousand plus years ago (recorded history).

Toni has handpicked her team of highly skilled professional soft tissue massage therapists, they must meet the high professional standard required by Toni, so you can be in the best possible hands moving you forward. To date Hands to Heal Massage Therapy Clinic has a combination of one hundred years of skill under one roof. Amazing! And this is the number reason Hands to Heal Massage Therapy is the #1 place to go for genuine massage therapy in Tauranga City!

To read about Toni's story in what gave her the inspiration and drive to start a massage therapy clinic in New Zealand click here.

Toni Specialises: in Oncology Massage, Therapeutic Massage, Relaxation Massage Manual Lymphatic Drainage Massage, Pregnancy Massage, Senior/Junior Massage, Myofascial Release.
Level 6 NZ RMT - International (IRE) Qualifications 25+ yr exp
Luiz
Senior Massage Therapist - Masseur
"Making A Difference In Your Life With Massage Therapy"
From Brazil; Luiz is a highly skilled professional Senior Massage Therapist that has made New Zealand his home.
Luiz and his wife Anna owned and operated their own successful Wellbeing clinic for many years before the couple decided to travel the world.
Luiz skill base is extremely vast. Foundation is level 6 Remedial Massage Therapy, Sports, Deep Tissue Release Japanese Shiatsu, Thai Massage, Reflexology, Pregnancy Massage, Relaxation Massage, Indian Head Massage.
Luiz is an extremely intuitive, caring Massage Therapist, professional physical trainer, practitioner of advanced yoga and follows vegan principles. You can insure you are in very good hands and will receive excellent post massage advice.
Level 6 RMT - International (BRA)Qualifications 15+years experience
Luiz is available from Wednesday - Sunday, 9.30am - 7pm
GiGi
Senior Massage Therapist
"Massage Therapy & Ortho Bionomy are my passion."
Natural lifestyle health and well-being are an essential part of my life. GiGi has studied extensively in the USA and at the NZ college of massage.
Ortho-Bionomy (Fully Clothed) is a gentle, natural form of body therapy. It does not use force or manipulation; We work away from pain by gently holding or stretching your body so it can release and relax, letting go of stress strain and pain. OB gets to the core of the issue and massage helps relax the muscle to release.
GiGi Specialises in: Ortho-Bionomy, Senior Theraputic Massage, Junior Massage, Relaxation Massage and Therapeutic Massage.
Level 6 RMT - International (USA)Qualifications 25+years experience
GiGi is available Monday and Thursday 9.30am - 2pm
Erina*
"Massage Therapy, Is For Everyone"
Office Manager and up and coming kidtrepreneur, works very part time at the massage clinic making sure everything is 'Pish Posh' & 'Tickety Boo" or else!!
Parris
Co Director - Senior Massage Therapist
"Massage Therapy Changed My Life; It Can Change Yours Too.."
Massage Therapy has been part of my life for almost 50 years. Parris became a professional Massage Therapist for over 11 years ago, starting with A1 Sports Massage working with professional national and international sports teams also domestic sporting events. Now in clinic at Hands to Heal Massage Therapy, Bethlehem, Tauranga City.
Parris's skill is with Deep Tissue Release Massage, Sports Massage, Therapeutic Massage, Relaxation Massage, Reflexology and Senior Massage, using a traditional western form combined with the ancient eastern massage style in which has stood the test of time for over 4000 years..