Hands to Heal Massage Therapy - Remedial Massage
OPEN 7 DAYS 9.30am - 7.30pm
What is Remedial Massage?
Otherwise known as Medical Massage; Remedial Massage is the correct massage for you, if you have chronic pain and in particular if you have had an onset of of muscle tension ie: stiff~cricked neck,headache/migraine,carpal tunnel,lower back issue,sciatica through to sporting injuries. At Hands to Heal Massage Therapy we tailor the massage treatment plan for you on your pathway to 'Complete Body Wellness', therefore giving you direction moving forward with active recovery.
Remedial Massage, What is it good for?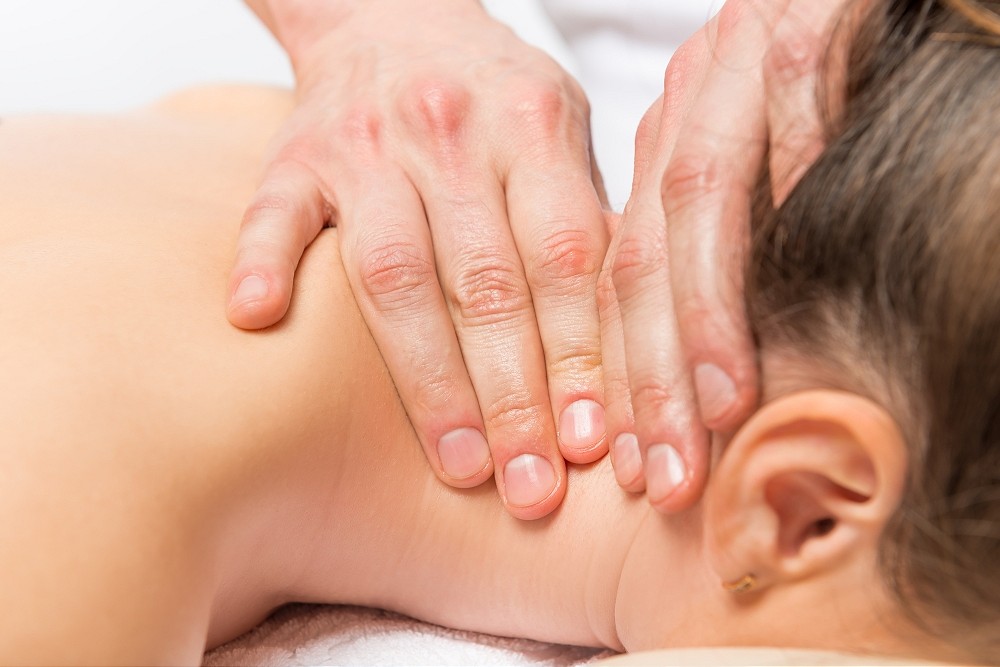 Decreasing pain and alleviating chronic pain conditions.
Prevention and management of sports and soft tissue injuries.
Releasing tension and tightness in the muscles.
Increase blood flow and oxygen to treatment area.
Faster recovery time for athletes or people who train rigorously.
Flushing bio-chemicals (lymphocytes/ metabolites) out the body that cause muscles to tighten.
Breaking down and healing of scar tissue post-surgical operation.
Assisting the flow or draining of lymph fluid in patients with cancer and/or lymphedema, which can decrease swelling in the treatment area.
Can improve your problems such as headaches, abdominal pain, low back pain and sciatic pain.
Can be used in treatment for muscle cramps, whiplash, muscular atrophy, fibrositis, spondylitis, and arthritis.
What is the difference between Remedial Massage & Relaxation Massage Therapy?
What does Remedial Massage actually entail? How can you benefit with this style of Massage in comparison to other styles such as Relaxation Massage Therapy, as follows..
Remedial Massage is not just a 'Firm Massage', while the different types of Massage Therapy like; Relaxation Massage Therapy and Deep Tissue Release Massage Therapy when applied correctly can have a multitude of health benefits for you, Remedial Massage Therapy can offer you so much more, when applied correct by a professional qualified Soft Tissue Therapist . Therefore Remedial Massage is the only type of Massage Therapy that is currently covered by most private health insurance companies, in which if you have that component of additional 'well being' cover you are eligible to claim for the remedial massage fee.
By definition Remedial Massage is the assessment and treatment to: muscle's(soft tissue), fascia(connective tissue), tendons and ligaments in which have been prone to being over used, overloaded, shortened and or lengthened. Also Remedial Massage can balance your muscle/soft tissue's length,tone and tension; thereby promoting the return of your joint/capsular/skeletal position to normality, increasing your blood and lymph flow, particularly to your injured areas.
Prior to your Remedial Massage a basic physical intake will be performed, this will include a basic assessment of your posture, muscle strength test and or possibly a specific orthopedic test depending on your situation and the soft tissue work that will be required as part of your Remedial Massage treatment session. It is vitally important to complete your client history intake form with as much information as you can. Otherwise this will reduce 'Table Time' with your initial Remedial Massage session.
Relaxation Massage Therapy by comparison is a dedicated light Swedish Massage (Light open flowing style of massage, that included in Relaxation Massage style is strokes named effleurage,petrissage and tapoment - formulated for deep relaxation / de stress only.) that will and should not include any of the above and below. Make sure you question this prior too engaging in your pathway to 'Complete Body Wellness' with Remedial Massage at the Hands to Heal Massage Therapy Clinic. Your Massage Therapy treatment may be up or down graded post assessment, make sure your dealing with a Professional Massage Therapist NZQA RMT Level 6/7.
Some of the various techniques used in Remedial Massage!
Myofascia Release
Soft Tissue Release
Trigger Point
Mobilisation
Cross Friction
Deep Tissue Release
Soft Tissue Positional Release
How many Remedial Massage Treatments should you have?
In the perfect world with the initial issue 2-3 30 minute sessions covering approx 5-7 days. Acutely post injury (72 hours R.I.C.E) and working with other body workers such as physiotherapists, osteopaths, chiropractor's and acupuncturist's we would recommend Remedial Massage on a weekly basis for 4-6 weeks in between other treatments( ACC based) then followed up with 30 minute specific(one problem area) maintenance Remedial Massage every 2-3 weeks for as long as it takes for you to balance a long standing physiological/anatomical condition.
Even though Remedial Massage is an integral component of your return to balance (Homeostasis) by the stimulation of your circulatory system encouraging blood flow to the soft tissue area being treated at the time, (For up to 72 hours post Massage treatment). Also your lymphatic system (there is not a pump ie: heart - blood/venous flow) is encouraged to drain through manual manipulation (massaging over various lymphatic drainage sites) thereby reducing swelling and reducing your pain (by deceasing cortisol a nautral bio chemical/hormone - produced when we experience any form of pain and distress) response, also for up to 72 hours post massage treatment.